Oxford Art Online provides web access to the text of The Dictionary of Art, which covers all aspects of the visual arts of every civilization from prehistory to the 1990s.
Oxford Music Online provides web access to the text of The New Grove Dictionary of Music and Musicians.
Art & Architecture Complete is a database for the study of art and architecture. This database will help you research background information on your artist, their art movement, and even criticisms on specific works of art.
Art Full Text contains full text articles, plus abstracts and indexing of an international array of peer-selected publications, with expanded coverage of Latin American, Canadian, Asian and other non-Western art, new artists, contemporary art, exhibition reviews, and feminist criticism. This database will also help you find some artist and movement information, as well as more detailed information on specific works of art.
Humanities Full Text includes over 500 English-language periodicals covering literature and language, history, philosophy, archaeology, classical studies, folklore, gender studies, performing arts, history, religion and theology. This database could help you research your artist, art movements, and find art criticism.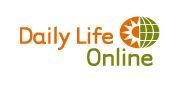 World Folklore and Folklife is the best database to find more about myths or mythological figures that may be the subject of your work of art. Many religious stories are also included.
World Religions contains some information about Greco-Roman mythology. When you open the database, look for the "Religions" tab at the top of the page. On the next page, click "Greco-Roman" under the "Traditional Religions" heading.