Skip to main content
It looks like you're using Internet Explorer 11 or older. This website works best with modern browsers such as the latest versions of Chrome, Firefox, Safari, and Edge. If you continue with this browser, you may see unexpected results.
Finding Books
There are two ways to search for books at the Valencia College Libraries:
1) Log into your Atlas account by clicking the icon below, and click the "Search the Library" link in the lower right corner of the "Courses" tab

2) Visit the library catalog without logging in by clicking the box below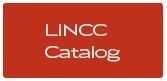 There are benefits to accessing the catalog through Atlas. You will be able to hold or request books online, so they are available when you visit a campus library. However, the link below will grant you access to the catalog in the event of an Atlas outage.
Search Terms
When searching the library catalog for books relating to careers, try the following search:
Careers
or
Vocational Guidance
or even try searching for your major and "careers". For example,
Psychology AND careers

Another option to try is looking for all of the books in the Careers For You Series:
Careers For You Series
Books in the Library
The following books are available at the Osceola Campus Library and could be relevant to your assignment:
Please note that reference books (any book that's call number begins with REF) must be viewed in the library, and cannot be checked out. Consult a campus librarian for help locating these books if needed. The books below are just a small selection of those available. See the "Search Terms" box to the bottom left for more ideas when searching the book catalog.

Osceola Campus Librarian
Sarah Dockray - Valencia College