Skip to main content
It looks like you're using Internet Explorer 11 or older. This website works best with modern browsers such as the latest versions of Chrome, Firefox, Safari, and Edge. If you continue with this browser, you may see unexpected results.
Finding Books
There are two ways to search for books at the Valencia College Libraries:
1) Log into your Atlas account by clicking the icon below, and click the "Search the Library" link in the lower right corner of the "Courses" tab

2) Visit the library catalog without logging in by clicking the box below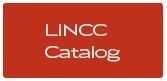 There are benefits to accessing the catalog through Atlas. You will be able to hold or request books online, so they are available when you visit a campus library. However, the link below will grant you access to the catalog in the event of an Atlas outage.
Mythology Books
The following books are available at the Osceola Campus Library and are relevant to your assignment:
Please note that any book marked REF must be viewed in the library, and cannot be checked out. Do an online book search (directions to the left), or consult a campus librarian for help locating any books on your topic.
The Encyclopedia of World Mythology: A Comprehensive A-Z of the Myths and Legends of Greece, Rome, Egypt, Persia, India, China, and the Norse and Celtic Lands

by

Call Number: BL303.C663 2007

ISBN: 0754814882

Publication Date: 2007

In this important volume, the ancient mythologies are brought to life in the most comprehensive coverage yet produced. The essential structure of the book is designed so that it is easy to use and to give maximum accessibility by detailing, from A to Z, the characters, significant events, sites of interest, stories and symbols. Together these entries create a clear and comprehensive guide to who is who, with handy cross-references throughout.

Parallel Myths

by

Call Number: BL311.B54 1994

ISBN: 9780345381460

Publication Date: 1994

An entertaining and thought-provoking look at the common threads woven through the world's greatest myths -- and the central role they have played through time.

World Mythology: An Anthology of the Great Myths and Epics

by

Call Number: BL311.R63 1999

ISBN: 0844259667

Publication Date: 2001

World Mythology is a compilation of over 50 great myths and epics. Your students will gain an appreciation and understanding of ancient and modern cultures through myths and epics from the Middle East, Greece and Rome, the Far East and Pacific islands, the British Isles, Northern Europe, Africa, and the Americas. An introduction and historical background supplement each myth.

Myths and Legends: An Illustrated Guide to Their Origins and Meanings

by

Call Number: BL312.W555 2009

ISBN: 9780756643096

Publication Date: 2009

Great Heroes of Mythology

by

Call Number: BL325.H46 P74 1997

ISBN: 1567994334

Publication Date: 1997

This elegant volume presents and discusses mythological tales of heroes from many different cultures around the world. With stories from Classical Greece, ancient Egypt, the Middle East, Scandinavia, sub-Saharan Africa, North and South America, Ireland, and more, the result is a global perspective on the hero's role in mythology.

Death Gods

by

Call Number: BL545 .A24 2009

ISBN: 9780313357121

Publication Date: 2009

This book describes the many ways the afterlife-especially that part of the afterlife commonly known as Hell-has been characterized in myths from around the world. The hundreds of entries provide readers with a guide to the afterlife as portrayed in these myths - its geography, its rulers, its inhabitants, how they got there, and what happens after their arrival.

Asian Mythology: Myths and Legends of China, Japan, Thailand, Malaysia and Indonesia

by

Call Number: BL1055.S76 2000

ISBN: 0754806049

Publication Date: 2000

AN Authoratative a-z guide to the mythologies and legends of China, Japan, Thailand, Malaysia and Indonesia

Handbook of Hindu Mythology

by

Call Number: BL1111.4.W55 2003

ISBN: 1576071065

Publication Date: 2003

With this handbook, readers can explore the history of Hindu mythology, follow a detailed timeline of key episodes and historical events, and look up specific elements of historical or contemporary Hinduism in a beautifully illustrated dictionary section. It is the ideal introduction to the origins of Hinduism, the culture that shaped it from antiquity to the present, and the age-old stories, ideas, and traditions that speak to the human condition as eloquently today as ever.

Chinese Mythology

by

Call Number: BL1825.B57 1999

ISBN: 0801861837

Publication Date: 1999

In Chinese Mythology, Anne Birrell provides English translations of some 300 representative myth narratives selected from over 100 classical texts, many of which have never before been translated into any Western language. Organizing the narratives according to themes and motifs common to world mythology, Birrell addresses issues of source, dating, attribution, textural variants, multiforms, and context. Drawing on exhaustive work in comparative mythology, she surveys the development of Chinese myth studies, summarizes the contribution of Chinese and Japanese scholars to the study of Chinese myth since the 1920s, and examines special aspects of traditional approaches to Chinese myth.

Handbook of Chinese Mythology

by

Call Number: BL1825.Y355 2005

ISBN: 9781576078068

Publication Date: 2005

An informative work of historical and contemporary Chinese myths, including a useful collection of historical documents, detailing myths as they live and change in China today

Handbook of Japanese Mythology

by

Call Number: BL2203.A86 2003

ISBN: 1576074676

Publication Date: 2003

An introductory guide to the mythology of Japan-one of the most pervasive yet least understood facets of Japanese culture.

Handbook of Egyptian Mythology

by

Call Number: BL2441.3 .P56 2002

ISBN: 9781576072424

Publication Date: 2002

Examines Egyptian mythology, providing an overview essay, chronology of the mythological universe, and alphabetically-arranged entries covering major deities, rituals, themes, and beliefs.

Ancient Egyptian Myths and Legends

by

Call Number: BL2441.S7 1990

ISBN: 0486265250

Publication Date: 1990

This superb in-depth survey explores animism, totemism, fetishism, creation myths, Egyptian priesthood, cult of Osiris, numerous deities, Book of the Dead, alchemy, Egyptian art and magic, legends, and a host of other fascinating topics. An erudite, clearly written work, enhanced with over 50 photographs and illustrations.

An Introduction to Celtic Mythology

by

Call Number: BL7900.B45 2002

ISBN: 1555215734

Publication Date: 2002

Recounts the stories of CuChulain, Pwyll, Prince of Dyfed, Tristan and Isolt, and other Irish and Welsh myths, and discusses their role in ancient Celtic society and their survival in literature, art, and folklore

The Bible: A Literary Study

by

Call Number: BS535.G67 1986

ISBN: 0805779515

Publication Date: 1986

Analyzes the Old and New Testaments as literature, discusses textual ambiguities, and looks at recurring themes

Critical Companion to the Bible: A Literary Reference

by

Call Number: BS535.M34 2009

ISBN: 0816070652

Publication Date: 2009

Examines the Bible as a work of literature, focusing on its language and verbal structures and on the imaginative quality of its thought.

All the People in the Bible: An A-Z Guide to the Saints, Scoundrels, and Other Characters in Scripture

by

Call Number: BS570.L66 2008

ISBN: 0802824544

Publication Date: 2008

All the People in the Bible really delivers on its title: you'll find literally all of the Bible's characters in this comprehensive and fascinating reference work. From the first entry on Aaron to the final entry covering Zopar, Richard Losch details each person in a lively narrative style that will have readers sticking around page after page.The bulk of the work is made up of entries covering familiar and not-so-familiar figures found in Scripture.

Flood Legends

by

Call Number: BS658 .M37 2009

ISBN: 9780890515532

Publication Date: 2009

The story of the Deluge - or the Global Flood - permeates nearly every culture in the world in some way, shape, or form. While details vary between the different cultural versions, the same basic plot line occurs in all versions.

Handbook of Native American Mythology

by

Call Number: E98.R3 B26 2004

ISBN: 1851095330

Publication Date: 2004

This revealing work introduces readers to the mythologies of Native Americans from the United States to the Arctic Circle--a rich, complex, and diverse body of lore, which remains less widely known than mythologies of other peoples and places. In thematic chapters and encyclopedia-style entries, Handbook of Native American Mythology examines the characters and deities, rituals, sacred locations and objects, concepts, and stories that define and distinguish mythological cultures across the indigenous peoples.

Myths and Legends Explained

by

Call Number: GR71.P56 2007

ISBN: 0756628717

Publication Date: 2007

Examines fifty of the most popular myths and legends from cultures and civilizations around the world, while integrating works of art and artifacts with text.

The Facts on File Encyclopedia of World Mythology and Legend

by

Call Number: REF BL303.M45 2009

ISBN: 0816073112

Publication Date: 2009

Provides an extensive survey of myths, legends, and folklore. Explores the folkways and beliefs of ancient, medieval, and modern cultures from around the world.

Thematic Guide to World Mythology

by

Call Number: REF BL312 .S76 2004

ISBN: 9780313315053

Publication Date: 2004

This book examines 30 common motifs that thread their way through mythological tales across history and around the globe.

World Mythology

by

Call Number: REF BL312.C75 2013

ISBN: 9781619251823

Publication Date: 2013

The Critical Survey of Mythology and Folklore presents articles on myths, folktales, legends, and other traditional literature. Drawing upon the most widely-read literature, this volume covers a diverse range of authors, countries, and cultures. Articles begin with a summary that offers readers the major actions and characters in the tale followed by an analysis of the important cultural and social interpretations of the author and myth. Myths in the volume are organized by regions of the world and cultures, such as Oceania, South East Asia, and Meso-America.

Encyclopedia of Creation Myths

by

Call Number: REF BL325.C7 L44 1994

ISBN: 0874367395

Publication Date: 1994

In encyclopedic format, this book presents creations myths, beliefs of ancient civilizations around the world, including Greeks, Romans, and others.

Creation Myths of the World: An Encyclopedia

by

Call Number: REF BL325.C7 L44 2010

ISBN: 1598841742

Publication Date: 2010

Nearly every belief system in every part of the world has its own distinctive answers to how the world was created, often taking the form of a story or myth. These narratives offer insight into a culture's values, its world view, and its interpretations of the relationship between the individual, society, and the divine.

Dictionary of Gods and Goddesses

by

Call Number: REF BL473.J67 2004

ISBN: 0816059233

Publication Date: 2004

For more than 60,000 years, people have worshiped deities of the sun, sky, and sea, as well as creator gods, relying on the guidance of faith in the midst of the mysterious world around them. Dictionary of Gods and Goddesses, Second Edition provides access to more than 2,500 of these religious figures, from ancient Sumerian gods through the modern Haitian deities. Providing a plethora of information from cultures as diverse as the Aztecs, Celts, and Japanese, this dictionary discusses lesser-known divinities as well as the contemporary gods of the major monotheistic religions Allah, God, and Yahweh, among others.

Heaven, Hell, and the Afterlife

by

Call Number: REF BL535.H43 2013

ISBN: 9781440801839

Publication Date: 2013

Christianity, Islam, and Judaism all feature ideas about heaven, hell, and afterlife, and these concepts have evolved over time within these religions. This work supplies a detailed and coherent understanding of the broad scope of spiritual thinking in the last 3,000 years within the Abrahamic traditions.

Encyclopedia of Greek and Roman Mythology

by

Call Number: REF BL715.R65 2010

ISBN: 0816072426

Publication Date: 2010

Encyclopedia of Greek and Roman Mythology examines the best-known figures of Greek and Roman mythology together with the great works of classical literature that are the sources for our mythological understanding. In 365 A-to-Z entries, this encyclopedia presents ancient mythology from a literary perspective and features numerous illustrations from both ancient and modern works of fine art to show how myths have been transmitted in visual form through the ages.

Handbook of Norse Mythology

by

Call Number: REF BL860.L56 2001

ISBN: 1576072177

Publication Date: 2001

The book describes the pagan origins of Scandinavia, the interaction between the Vikings and other Europeans, and the concept of time in Norse mythology, and gives a dictionary of deities, themes, and concepts. With 200 entries of up to four pages each, the dictionary includes both well-known characters like Thor and minor figures such as Gleipnir, the "fetter with which the wolf Fenrir was finally bound." It also includes further references about Viking and medieval Scandinavia, archaeology, etymology, the conversion of Iceland, other encyclopedias, and more.

Encyclopedia of Hinduism

by

Call Number: REF BL1105.J56 2007

ISBN: 0816054584

Publication Date: 2007

This 600-entry reference covers the major tenets, practices and people of the Hindu religion, back into prehistory. Along with such fundamental elements as meditation, gods and goddesses, worship, funeral rites and texts such as the Bhagavad Gita, this covers more complex theological issues such as the development of Jainism and Sikhism and the social and political impact of the caste system.

A Dictionary of African Mythology

by

Call Number: REF BL2400.S24 2000

ISBN: 0195124561

Publication Date: 2000

In A Dictionary of African Mythology, Harold Scheub has constructed an invaluable bridge to the richly diverse oral cultures of Africa. In this magnificent collection, he not only provides hundreds of fascinating myths, but recaptures their cultural contexts--in which story and storyteller, tradition and performance, all merge.

Egypt

by

Call Number: REF BL2450.G6 G3 2001

ISBN: 9780754805656

Publication Date: 2001

Ancient Egypt was a mystical society with a broad and deep belief in the afterlife and the existence of many gods to appease and worship. Everyday objects and animals were deified and worshipped. Even the kings were considered a divine embodiment of the gods. The tombs, burial sites and artifacts are an enduring testimony to this fascinating religion. Less documented, but no less fascinating, was the beliefs of the ordinary people of Egypt: magic, rituals, festivals, taboos, superstitions, dreams and oracles reveal how far religion influenced and enriched their lives

The Oxford Encyclopedia of the Books of the Bible

by

Call Number: REF BS440 .O93 2011

ISBN: 9780195377378

Publication Date: 2011

The field of biblical studies is dynamic, with new discoveries, new methodologies, and new perspectives continually enhancing the interpretation of the Bible. There is thus a need for an up-to-date, comprehensive, authoritative, and balanced series of reference works for biblical scholars and students

The Zondervan Encyclopedia of the Bible

by

Call Number: REF BS440 .Z63 2009

ISBN: 9780310241362

Publication Date: 2009

Different viewpoints of scholarship permit a well-rounded perspective on issues relating to doctrines, themes, and biblical interpretation. Includes vital information on Bible lands and people, articles are alphabetically arranged for easy reference; hundreds of full-color and black-and-white illustrations, charts, and graphs; 32 pages of full-color maps and hundreds of black-and-white outline maps for ready reference; and scholarly articles ranging across the entire spectrum of theological and biblical topics.

Dictionary of Native American Mythology

by

Call Number: REF E98.R3 G46 1994

ISBN: 0195086023

Publication Date: 1994

Dictionary of Native American Mythology is a careful selection of the distinctive stories, characters, themes, symbols, and motifs that interweave the traditions of over 100 different Native American cultures. The alphabetically arranged entries are rigorously cross-referenced, allowing the reader to pursue in depth a particular path of inquiry. Each entry cites tribal origin and the corresponding geographic region. These regions in turn are keyed to ten tribal territory maps that pinpoint exact tribe locations.

Handbook of Mesoamerican Mythology

by

Call Number: REF F1219.3.R38 R42 2000

ISBN: 0874369983

Publication Date: 2000

Critically acclaimed introduction of broad scope to the myths of Mesoamerica from ancient times to the present.

Folklore: An Encyclopedia of Beliefs, Customs, Tales, Music and Art

by

Call Number: REF GR 35 .F63 2011

ISBN: 9781598842418

Publication Date: 2010

Storytelling Encyclopedia

by

Call Number: REF GR 72 .S76 1997

ISBN: 1573560251

Publication Date: 1997

This is the first definitive reference work to address the substantive elements of oral storytelling, a form of communication that dates back to the dawn of humanity. It is an ʺA to Zʺ collection of over 700 entries covering such major storytelling elements as motifs, character types, tale types, place names, and creation mythologies and storytelling techniques of cultures around the world.

Archetypes and Motifs in Folklore and Literature

by

Call Number: REF GR 72.56 .A73 2006

ISBN: 0765612607

Publication Date: 2004

This is an encyclopedic presentation and discussion of the most basic thematic elements universally found in folklore and literature, namely archetypes and motifs. The work provides an in-depth analysis of approximately 175 of the most common archetypes and motifs found in the folklore of selected communities around the world.

Death and the Afterlife

by

Call Number: REF GT3150.T25 2000

ISBN: 9780874369397

Publication Date: 2000

More than a gathering of information, this reference draws out the underlying meaning of funeral and afterlife traditions. Each entry is extensively documented and includes the insights of thoughtful native authors and commentaries directly related to the cultural topic at hand. A topic finder by culture, a bibliography, an index, and primary source references are included.

Storytelling

by

Call Number: REF GR35 .S76 2008

ISBN: 9780765680471

Publication Date: 2008

A collection of informative entries providing a definitive and fascinating study of the wide world of storytelling.
Osceola Campus Librarian
Sarah Dockray - Valencia College