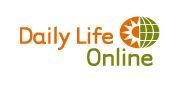 World Folklore and Folklife is the best database to find information and articles on mythology, from kinds of myths to actual stories from many different cultures.
World Religions contains lots of information about mythology. You can search by your kind of myth (creation, flood, etc.) or by the name of your specific tale. Not all myths will be found here, but a majority are.

JSTOR is a database including articles in the humanities, arts, and social sciences.
Humanities Source includes full text for more than 1,400 journals, with citations to over 3.5 million articles, including book reviews. Coverage in Humanities Source includes worldwide content pertaining to literary, scholarly and creative thought.
Academic Search Complete is a multi-disciplinary database with access to articles from many different disciplines such as Literature, Health, Science, Business, and more.