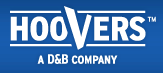 Hoovers Premium is the leading Business database available to Valencia College students. This is the best place to research a company, its history and organization. You can also research particular industries.
Business Source Complete contains full-text journal articles, financial data, books, monographs, major reference works, book digests, conference proceedings, case studies, investment research reports, industry reports, market research reports, country reports, company profiles, SWOT analyses and more.
Sage Journals (Sage Publications) SAGE is the world's 5th largest journals publisher. SAGE includes more than 645 journals spanning the Humanities, Social Sciences, and Science, Technology, and Medicine. More than 280 are published on behalf of 225 learned societies and institutions.
Newsstand (ProQuest) contains newspaper articles from global papers, and can be a good resource to find industry trends, leaders, and current events.
DemographicsNow provides up-to-date resources on demographics and extensive market level information.