Applied Science and Technology covers disciplines in the applied science field, such as engineering, technology, and computer science.
Business Source Complete covers all disciplines of business including advertising, marketing, management, and economics.
CINAHL Complete is the definitive research tool for nursing and allied health professionals. It contains more than 1,300 full-text nursing & allied health journals.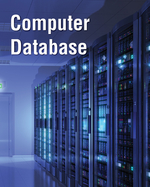 Computer Database (Gale) offers access to today's most well-read and influential periodicals on the computer, telecommunications and electronics industries.
Communication & Mass Media Complete provides access to academic journals and magazines focusing on all aspects of the communications field. Key subjects covered in the database include advertising and public relations, literature and writing, linguistics, and more.
Criminal Justice (ProQuest) is a comprehensive database supporting research on crime, its causes and impacts, legal and social implications, as well as litigation and crime trends.
Criminal Justice Collection (Gale) is a comprehensive periodical collection supporting criminal justice.
Education Source provides scholarly research and information to meet the needs of education students, professionals, and policy makers. It covers all levels of education from early childhood to higher education as well as all educational specialties such as multilingual education, health education, and testing.
Health Reference Center Academic provides access to full-text nursing and allied health journals found in the Health & Wellness Resource Center. It is the perfect resource for up-to-date information on the complete range of health care topics.
PsycArticles provides full-text, peer-reviewed scholarly and scientific articles in psychology. It contains more than 100,000 articles from 59 journals ranging in date from 1894 to the present.