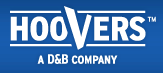 Hoovers Premium is the leading Business database available to Valencia College students. This is the best place to research your company and its history.
Global Newsstream enables users to search the most recent global news content – with archives that stretch back into the 1980s – from over 2,800 news sources including newspapers, newswires, news journals, transcripts, video, and digital-first content in full-text format.
Small Business Resource Center contains over 600 sample business plans.
Business Source Complete contains full-text journal articles, financial data, books, monographs, major reference works, book digests, conference proceedings, case studies, investment research reports, industry reports, market research reports, country reports, company profiles, SWOT analyses and more.
Business Insights Gale is a fully integrated resource bringing together company profiles, brand information, rankings, investment reports, company histories, chronologies, and periodicals. Find detailed company and industry news and information.