CINAHL Complete provides full-text access to more than 560 journals from the fields of nursing and allied health. This database can help find articles or studies related to the treatment of mental health issues.
Health and Wellness is an easy-to-use interface with access to full-text nursing and allied health journals, encyclopedias, and other reference sources, as well as informational pamphlets.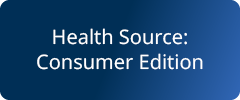 Health Source: Consumer Edition provides full-text access to a wide variety of subjects, including information on specific diseases as well as overall health topics. This database contains the full text of nearly 160 journals including Consumer Reports on Health and Men's Health, as well as abstracts and indexing for nearly 180 general health, nutrition, and professional health care publications.
Medline with Full-Text has full-text journal articles for nearly 1,200 journals with coverage dating back to 1965. Includes information from a broad spectrum of medical fields, such as nursing, psychology, psychiatry, and psychotherapy.